I'm writing about Lilas Trotter again today.
Her story began with her family, what her interests and talents were, and how she spent her time.
Her family traveled extensively and even after her father's death, at age 10, apparently they still traveled. She and her mother went on one trip that included Venice, where by happen stance her mother hears that a famed art critic, John Ruskin, was also in the same hotel. After efforts to share Lilas's paintings, Mr. Ruskin became a long time friend and mentor in developing her skill as an artist.
A magazine of the day published a poem that characterized John Ruskin in a nutshell, which my daughter and I have now memorized with smiles:
Apparently he was something else, which also speaks of the skill level of artist Lilas Trotter.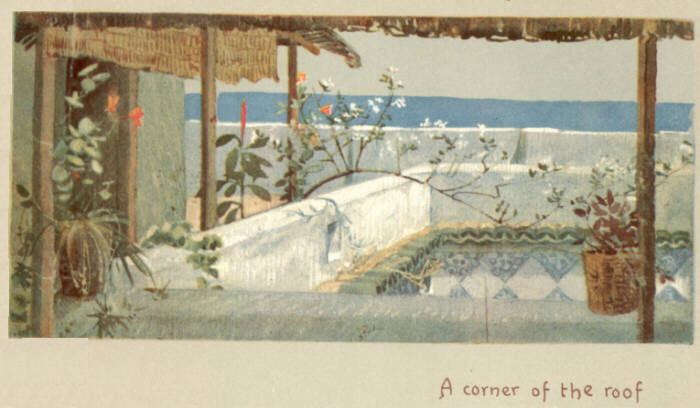 Under John Ruskin, for a few years Lilas divided her time between helping the down and out and expanding her art . Two extremes, one talented woman.
"The one thing is to keep obedient in spirit, to do otherwise would be to cramp and ruin your soul."
These are words from a woman who

submits her

love

of

beauty to the supreme will of One greater, recognizing that any other course would damage her very

creativity anyways

.
D

uring the time when public transportation convert

ed

from stagecoach to the railway, Lilas was plodding on faithfully in her works of passion in helping others. She wanted to make a difference for eternity. She prayed that God would bring passion to her like she saw in others that she admired. She was a student of D.L. Moody and attended many of his conventions where he preached and then gave the students

on the job training in downtown ministries.
"we ourselves are saved to save-

--

we are made to give."
The crisis of her mother's death brought

grief and heaps of emotion. But through the struggle,

her life came into focus and it

was

there that she made a decision.
To the disappointment of John Ruskin, she felt her life couldn't hold both art and ministry, so she

left the art field to concentrate on reaching the lost people of the world.
As I thought on this crisis and her eventual decision I made an observation: Emotions do not have to lead us to do irr

ational things.
Times of pain can lead us to think more clearly

.
Often our eyes see the

true size of things in our lives when a crisis comes our way.
I'm enjoying the story of Lilas and gaining much from her life, I hope you are too! I still have more to say...for another day.